Recent News 
Lab outing April 2015

Two members of the MICL, Mitja and Laurent have recently moved on to pastures new, so to celebrate their time in the lab we organised a lab punting trip with lots of food, and a bit of Pimms to send them on their way.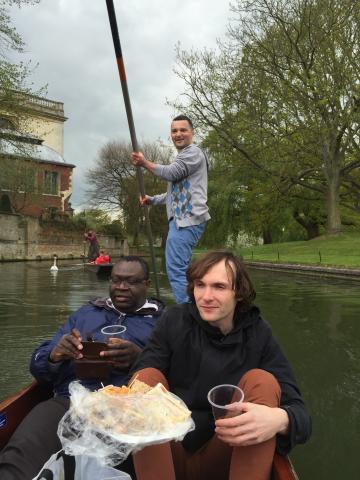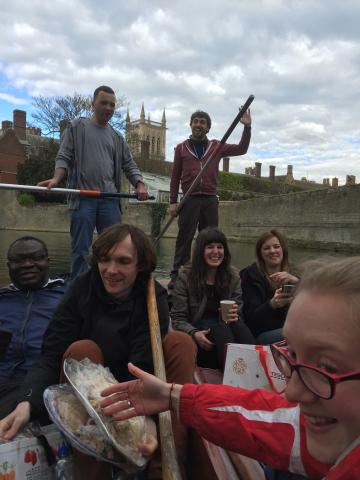 We wish them both well in their new positions, where there should be at least be less chance of marauding swan attack….
Dec 2014: New equipment! 
        
As part of our continuing collaborations with GE Amersham we have received a new GE FASTlab as well as a prep and analytical HPLC systems. Initially, this new equipment will be used to transfer tracers to our GMP facility with further projects to develop novel radiotracers for imaging neurodegenerative disease in the near future.