The laboratory consists of four integrated areas covering the key stages required for the development and preparations of molecular imaging probes: i) an organic chemistry area for the generation of novel chemical entities and precursors, ii) an analytical area for chemical and radiochemical identification, iii) a radiochemistry area for synthesis and purification of radiotracers and iv) a radiopharmacology area for the biological characterisation and validation of imaging probes.
Synthetic Chemistry Laboratory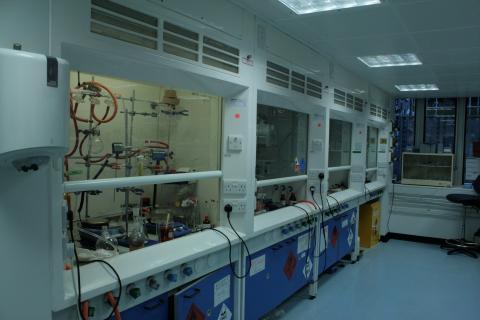 Our synthetic chemistry has eight 1.5 fumehoods, allowing every member of the MICL to have their own research space. The lab is also equipped with an API Mass Spectrometer a Gilson automated column system and a 300 MHz NMR machine fitted with a multi-nuclear probe allowing analysis of compounds by 1H, 13C and 19F NMR.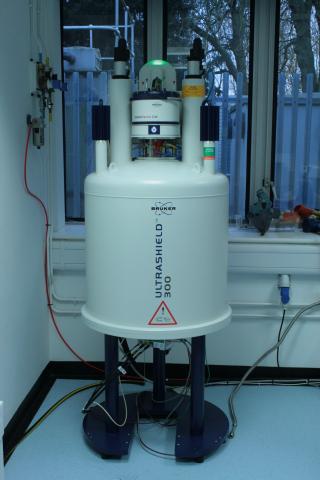 Radiochemistry Laboratory
        
Radiochemistry is fundamental to the MICL, our radiochemical facilities include 3 hot cells equipped with a Tracerlab FxFn, an Advion Minute Man micro fluidic system, and a GE FASTlab, we also have a fourth hot cell for manual radiochemical reactions. For reaction analysis we have 3 HPLC machines.
Radio Pharmacology Laboratory
Many projects in the MICL involve analysis of radiotracers in-vitro and in-vivo. The radio-pharmacology laboratory allows us to conduct simple binding assays, autoradiogrphy and metabolite analysis on-site. We also have access to the WBIC microPET which allows us to do our own pre-clinical imaging.